Sign Up
What is BitTorrent Remote
BitTorrent Remote is a simple and secure web service that enables access to BitTorrent from anywhere on the internet. Just create an account and you're done. There's no complicated network setup required. Head to remote.bittorrent.com from any browser (even mobile!) to manage your torrents. When downloads complete, you can even pull the content to your remote device.
How do I get an account?
BitTorrent Remote is unlike most other web services. Because we connect to your remote BitTorrent client and keep your information private, we do not allow you to sign up on this web site. Instead, you must sign up for an account within the client.
Download and install BitTorrent 7.7 if you dont already have it.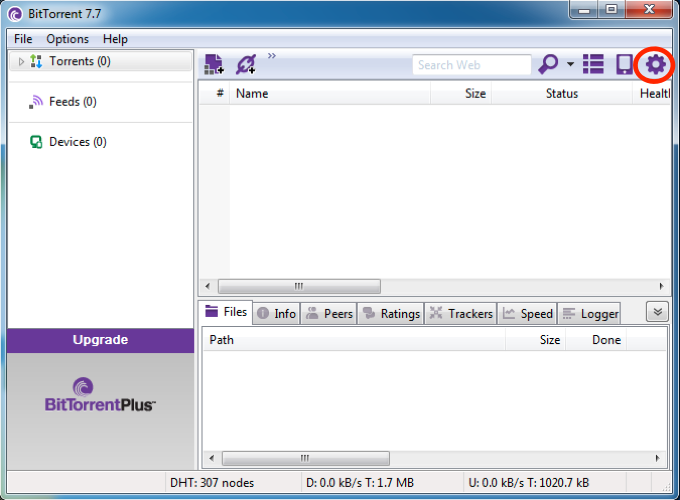 Click the BitTorrent Remote Access Preferences button in the BitTorrent toolbar.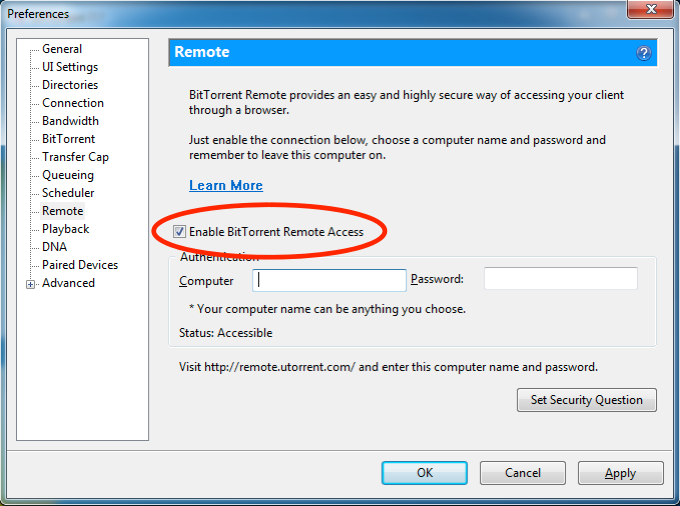 Select the "Remote" section and check "Enable BitTorrent Remote Access".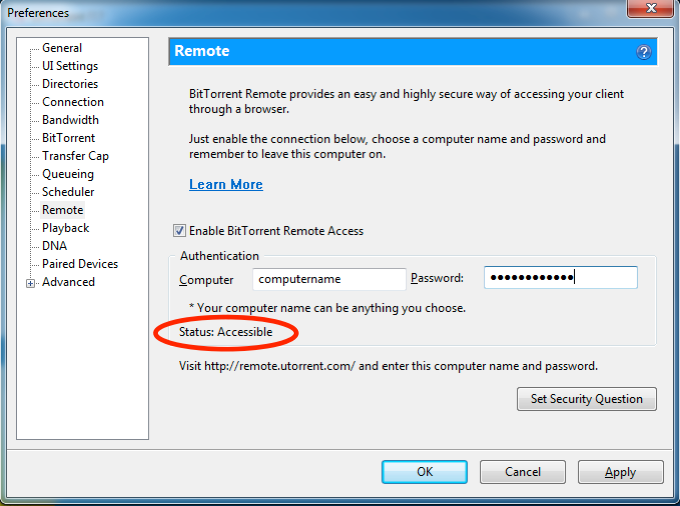 Choose a Computer name and password and enter it here. Click the "Apply" button. After a few seconds, you should see "Status: Accessible" or "Status: Registered". Close the preferences.
That's it. Congratulations! You can now access your client from anywhere at https://remote.bittorrent.com.